Join us tonight at Chick-Fil-A to support Mesa Academy! Place a mobile order on your Chick-Fil-A App. Choose Carry-out, Dine-in, or Drive-thru. Click "Yes, I'd like to support" Place a Mobile Order and Mesa Academy will receive 15%. Order with a Team Member and Mesa Academy will receive 10% (Guest must mention Mesa Academy when ordering with a Team Member)

Join us at Café Zupas on Wednesday, February 15th from 4pm-9pm. MAAS receives 25% from all orders! There are several ways you may place an order: Dine-In Take-Out For either of the above options let the cashier know you are with the fundraiser. Café Zupas Mobile App or Online Orders Enter FUNDRAISER25 at checkout. Hope to see you there!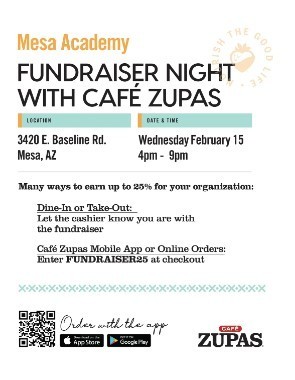 Come join us at Gene Autry Park on Saturday, February 11th from 10am-Noon for a MAAS Family Mixer! **This is not a drop-off event. Students should be accompanied by an adult.** Address: 4125 East McKellips Road Mesa, AZ 85215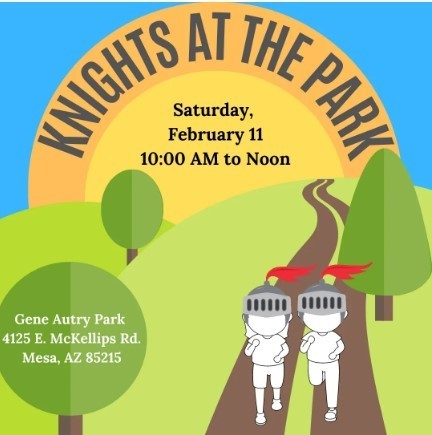 We have officially launched our updated website. Welcome to Mesa Academy's new home on the world wide web!